Striped Bass are here!!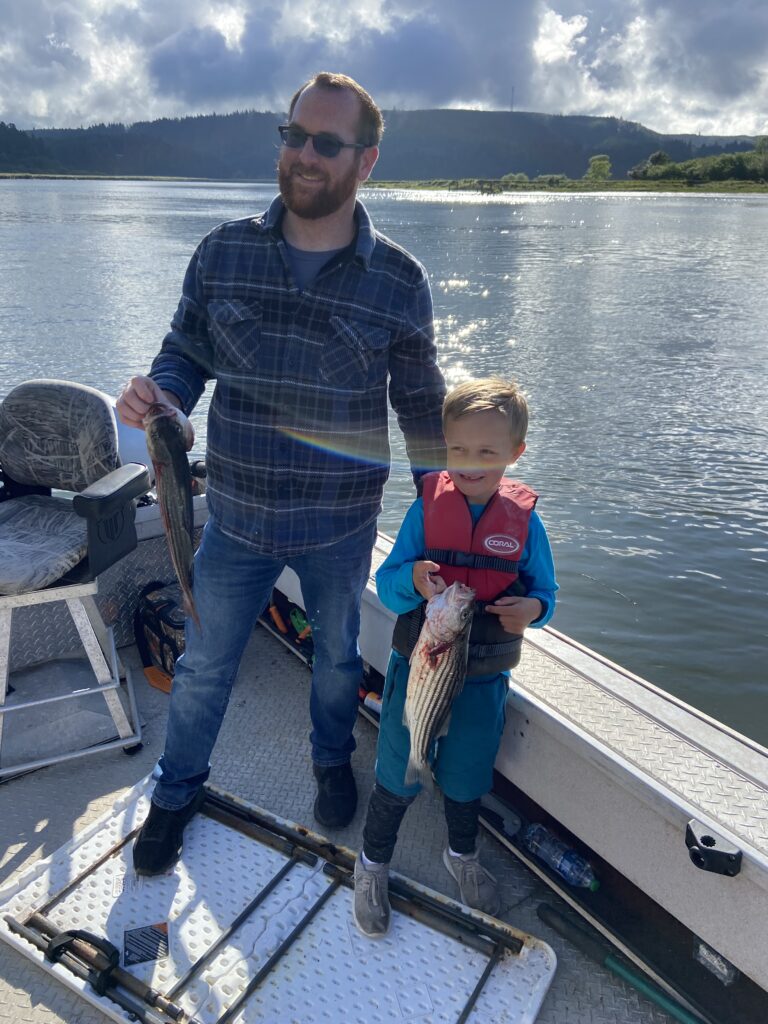 Took Brent and Izzy out for a morning trip but we had a couple of seals working our boat. We hooked five buy only got two in the boat. Took them out again for an evening trip and we did much better (no seals), Izzy couldn't make it to the end, he was worn out!!
Took my son out fishing for his birthday and we got into a few, was a wonderful evening of fishing!!