I was able to get some clients out crabbing in Charleston May 3rd and 4th, they ended up with 79 Dungeness and 20 Red Rock crab and we had a great two days. Then on the 20th and 22nd I got some clients out crabbing in Charleston again, but due to the very big tides the crabbing was a little slower, we got 9 Dungeness and 19 Dungeness/4 Red Rock respectively. On the 21st of May I was able to get a group out striper fishing but they just weren't in yet and we got skunked, it will pick up soon.
Here's a couple pictures of the crabbing trip on the 22nd: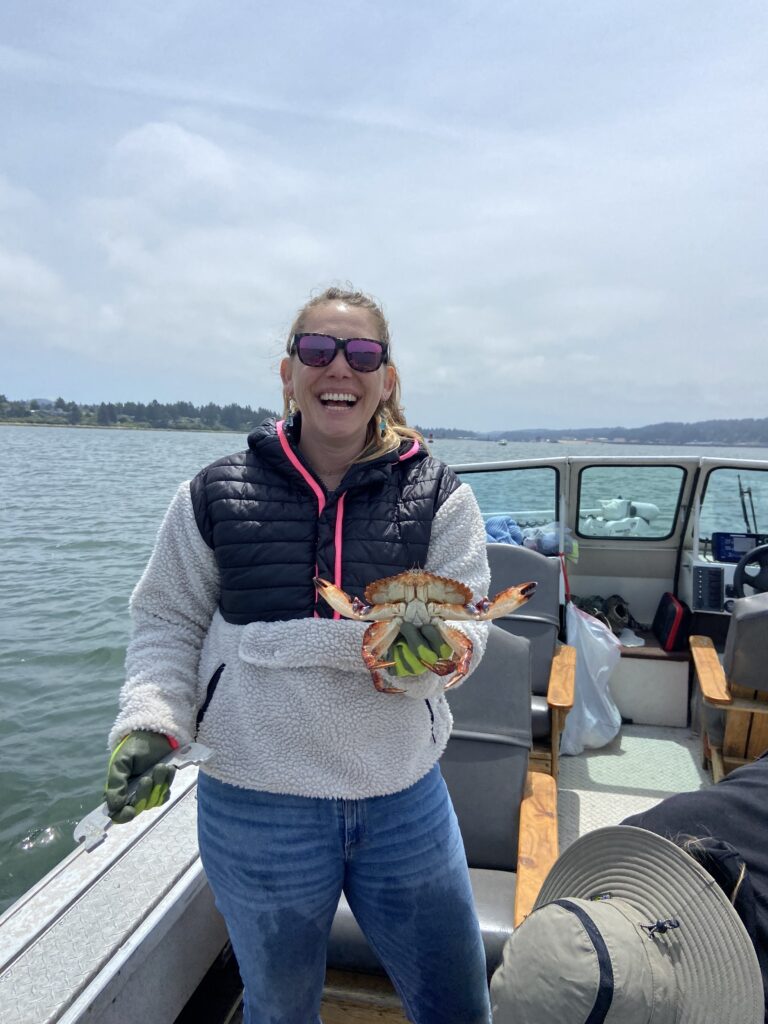 So, I haven't posted anything this year and I apologize! I have been so busy fishing I just didn't make the time. But, I think I have finally figured out the Striped Bass fishery which is where I spent all my time this year. There will be a new page for Striped Bass soon! Here is some photos of my year, the rest will be in my gallery.
We had some salmon come in this year and the fishing was good though we were hoping for a little better. There were tons of jacks in the fall season and the coho were numerous. As always we are hoping next year will be even better.
Thank you to everyone who fished with me this year and I hope to see you all again in the future!!
I got pretty busy in the fall, not only with clients but learning a new river to give my clients a better chance to take home those prized salmon. Needless to say I didn't post daily pictures as I try to do so here a few new photo's.
As you can see I will be adding Striped Bass to the menu soon, it's a blast!!