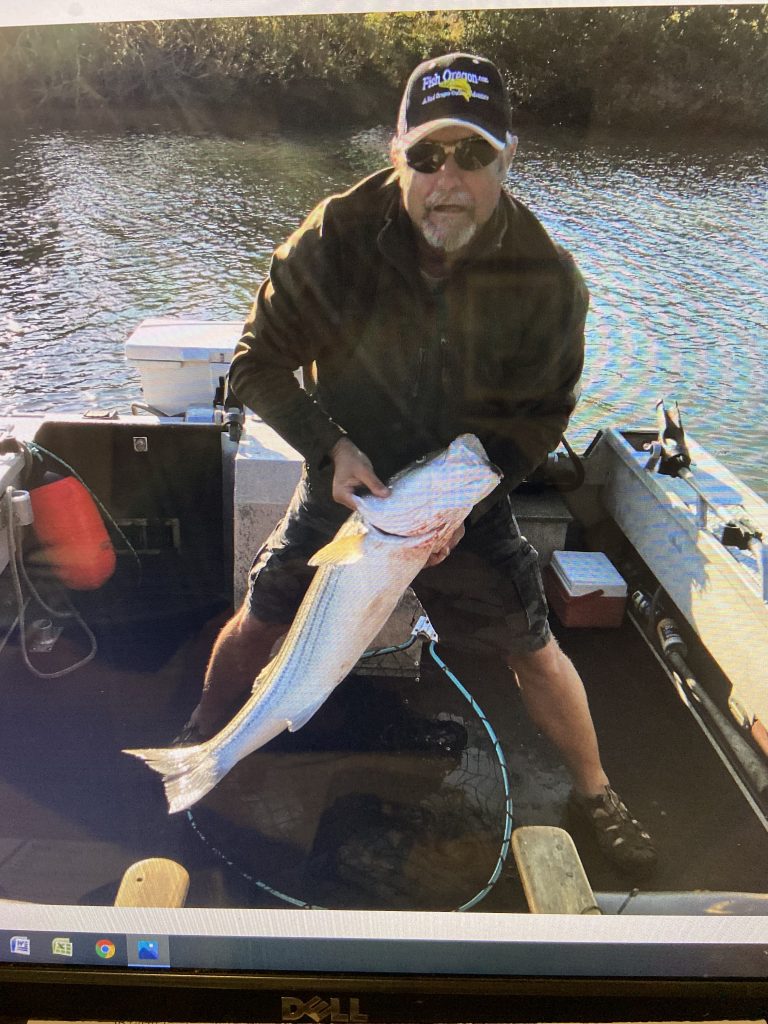 Striped Bass
Striped bass fishing is a thrill that you must experience at least once. "Stripers" as they are referred to, are pound for pound the toughest fighting fish I have ever caught. The succulent white meat inside has incredible versatility that will provide a variety of meals after the catch.
Stripers have a ferocious appetite and when you find them they attack with such fervor they will almost take your rod from your hand. Once hooked, they will make runs that will have your arms aching and your heart skipping beats while you fight them to the boat. It will only take one large striper and you will be hooked.
I fish for stripers with a variety of methods; the most common is casting plugs at the banks using a spinning reel and a 7′ medium rod. Though you don't have to be an expert, it is recommended that you have some ability to cast for this trip.
Our trips may start before the sun comes up or they may start later in the day and extend into the late evening. Striper trips will be 4 hours in length and I provide everything you need except your licenses and food/drink for the trip.
The best months to book for striper are June – October, thought they are here year round they are harder to find the rest of the year.